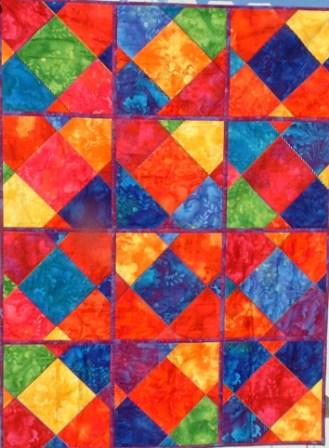 I wrote about two of my friends at church in this chapter, Debbie and Kay.  Debbie fulfilled her longtime dream of swimming in the Great Barrier Reef.  Kay learned how to quilt and started her own "prayers and squares" group to give quilts to people going through great difficulty.  I find people with hobbies are both interesting and interested.  They are interesting to listen to because they are interested in life.
What hobbies interest you?  You don't have to be an adventurer who wants to jump out of an airplane or a concert violinist.  Everyday people all around you – like my friends from church – have hobbies.  When you have something you enjoy doing as a break from the routines of life, it keeps you young.
I enjoy bargain hunting at outlets, thrift stores, and garage sales.  I like biking and hiking with my family.  I've been skiing once and that was a nightmare.  So not every hobby you try is going to be a winner.  That's okay.  Just do something you like or if you can't think of anything, try something new.  You're bound to come across something that will rejuvenate your heart, mind and body.